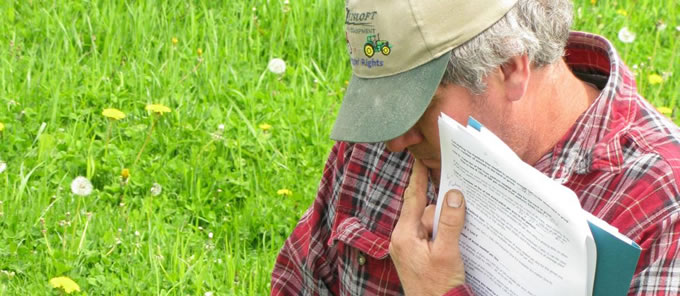 Some are. We label each package carefully to make sure you can easily tell which items are organic with a simple glance. Look here for more on our packaging. We look forward to a day when all our products are completely Certified Organic, but this is not yet economically feasible, or realistically possible.
Of our products that are certified organic, we have emplyed the help of Organic Crop Producers and Pro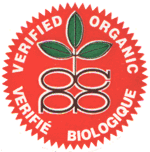 cessors (OCPP) to prove it. We are fully inspected anc certified as an organic processor by OCPP, a Canadian certification agency that is a leader in Organic Certification.
This means that:
all organic ingredients in our products must be certified organic
we must be able to prove it with a paper trail of industry-standard documents
we can trace any ingredient from the package you buy, right back to the field it was grown in
All our products that are Certified Organic have been accepted by this well respected organization as Certified Organic. That is why you will see their seal on all our organic products, as shown to the right.
Are your products Kosher certified?
Yes. We are inspected and certified by Kosher Supervision of America.

Although not all our products have the KSA seal on them yet, all our products are indeed certified and we are working on putting the seal on them as we switch out and reprint our packaging. Eventually, all of our products will bear the KSA seal, as shown on the right.
NOTE: Use of this seal is restricted. If you use it without authorization, KSAs lawyers WILL contact you in short order.
What is in your tea?
If we say "Licorice Tea," we mean it. Our teas contain ONLY herbs. We don't use any processing aids, excipients, or other nasty ingredients in any of our products. They are as pure as pure could be.
Ask a question
Do you have a question that isn't answered here? Ask us on our contact form, and we'll do our best to answer it.